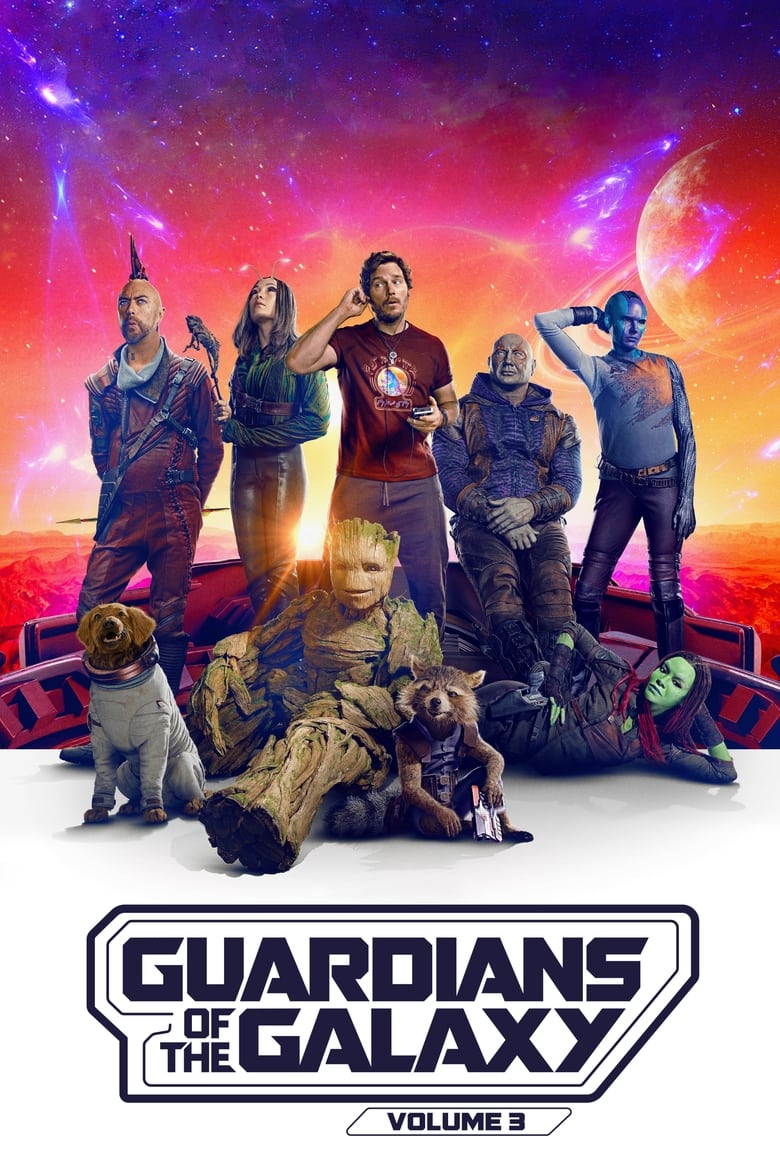 Guardians of the Galaxy Vol. 3
2023 Movie |
PG-13

|

150 min
Overall Score: 77.7%
FavFind Score: 90.2% (76 ratings)
IMDb: 7.9/10 (335183 ratings)
TMDb: 8/10
Rotten Tomatoes: 82%
Metacritic: 64%
Film Affinity: 7.1/10
Rate This Movie!
Available


Plot
Peter Quill, still reeling from the loss of Gamora, must rally his team around him to defend the universe along with protecting one of their own. A mission that, if not completed successfully, could quite possibly lead to the end of the Guardians as we know them.
Collection
Guardians of the Galaxy Collection
Advised Age
11+ years old
Box Office
Budget: $250,000,000
USA Open: $118,414,021
USA: $358,995,815
World: $845,555,777
Awards
Awards, 3 nominations
Country
USA, New Zealand, France, Canada
See more "Guardians of the Galaxy Vol. 3" details in the FavFind App!
Rate, share, and discover what friends think of the 2023 movie Guardians of the Galaxy Vol. 3 with FavFind, the ultimate app for movie enthusiasts! Find new movies you love and automatically share your favorites with friends and family. FavFind Movie Finder is completely free to use with no limited features or annoying forced ad walls. Download now!
Explore More FavFind Features